Stock Us
Wanting to stock us?
Thinking of stocking Silvine Originals? We're delighted!
With our kraft CDUs they are ideal for placing on a coffee shop counter, bookstore till, art gallery or gift shop shelf!
What's more - you can now buy them through FAIRE - making the process straight forward and simple. Click the link below to find out more!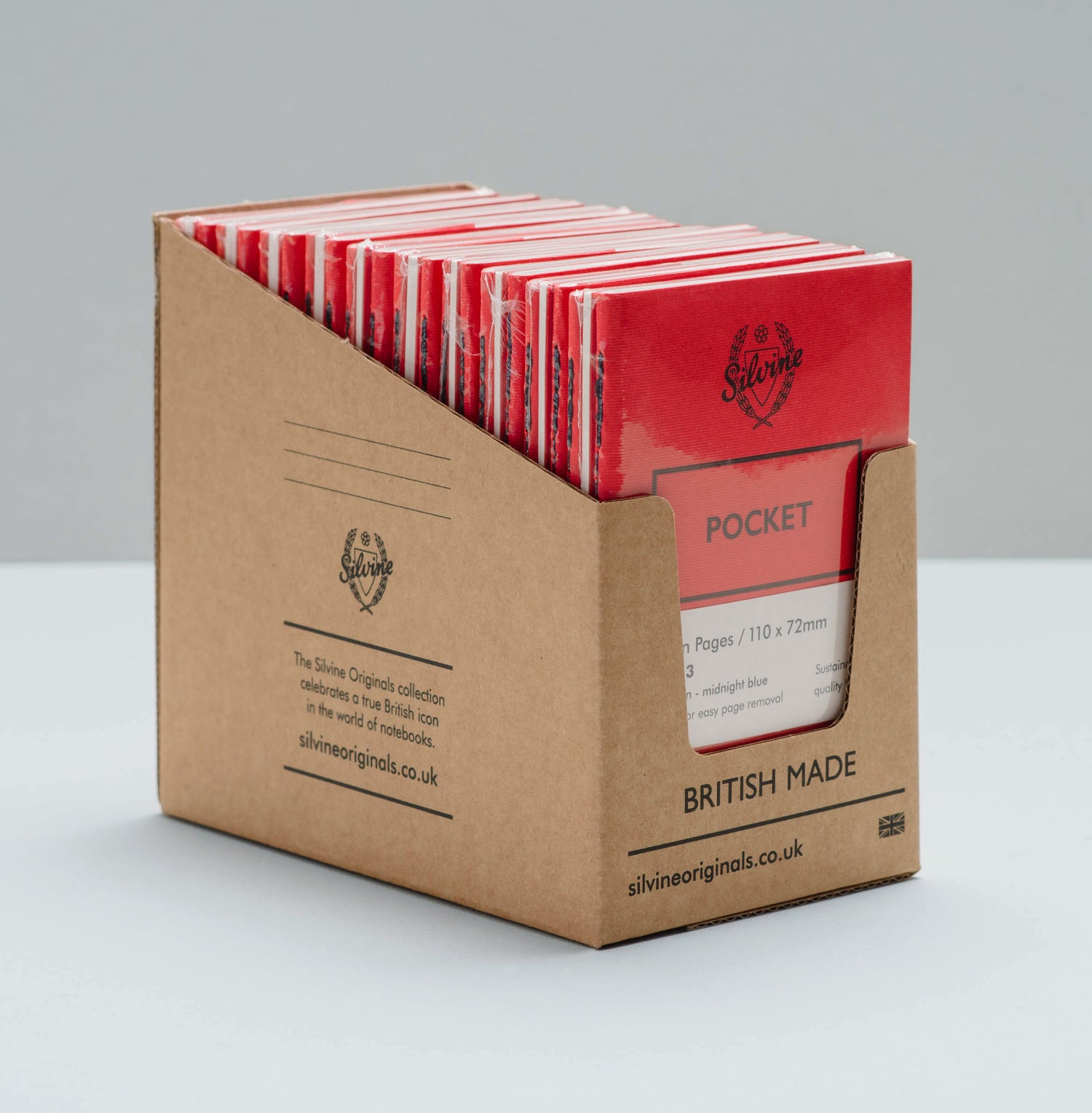 Our Packaging
Each variant of our Silvine Originals range are packed in shelf ready Kraft counter display boxes. Ideal for next to a cash register, racking or even on a window ledge.
They don't take up much room but protect the products in transit and help with stocking our products.
They also look the part and fit in well for museum gift shops, galleries and coffee shop counters.
Our boxes are full recyclable so once you've finished with them you can recycle them easily in standard recycled board waste.
Current Stockists
Labour & Wait, London

Longstanding customer Labour & Wait are a fan favourite stockist when it comes to Silvine Originals.

labourandwait.co.uk

Gainsborough's House, Suffolk

With pride we're stocked in Gainsborough's House and Museum.

gainsborough.org

Fred Aldous

Arty institution Fred Aldous is a match made in Silvine Originals heaven.

fredaldous.co.uk
SweetBella, NYC

Curated products and unique finds await in this NYC based 'TopHat' store owned by SweetBella.

sweetbellausa.com

RE, Northumberland

RE is a unique store environment with the idea of functionality, beauty and desirability.

re-foundobjects.com

Hallesches Haus, Berlin

Independent store, cafe and event location in the heart of Kreuzberg, Berlin

hallescheshaus.com